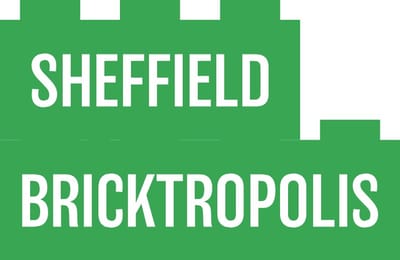 This summer, Sheffield city centre will once again play host to millions of our favourite-coloured bricks in the Lego-inspired spectacle that is
Sheffield Bricktropolis
.
Sheffield Bricktropolis was first launched in 2018 with the World Landmarks Lego-exhibition followed by Bricks in Space in 2019, celebrating 50 years of the moon landing. Bricktropolis was to take a break to make way for The Bears of Sheffield in 2020 and then of course COVID nobbled everyone's plans! And the rest is history...
Well now, it's back! This summer – between the
6th and 21st August
– Sheffield Bricktropolis returns to the city centre. Featuring another
fantastic visitor trail
in partnership with Brick Live plus
interactive play zones
,
giant mosaic builds
and an
amazing AFOL
(Adult Fans of Lego)
exhibition
, this is a two-week extravaganza for Lego-fans of all ages! There will also be a fringe programme featuring Bricks & Beers, Bricks & Flicks and a host of themed fun!
This year's exciting theme is "roarsome", so watch this space for the very latest news! Register for
updates
to keep up to date with the latest developments.